This color came out nicer than expected
Well here it is, the underside of the car is now done and ready for some parts.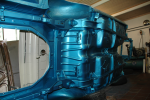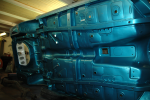 All of the nuts, bolts, fastners and other small parts have been galvanized in their respective color. The majority of the nuts and bolts are in black/dark brown and some parts for the carburettors are golden, with the rest in silver.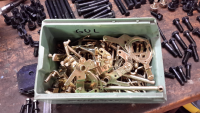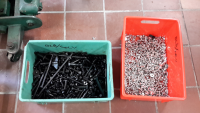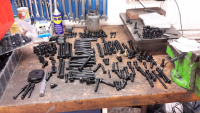 The rear axle needs some new wheel bearings before reinstallation, and a few bushings need replasement on the front axle/suspention.
Otherwise, it is only a matter of putting back all the parts carefully and without damaging the paint job. Avoiding damaging the new paint with either tools or components is actually quite difficult when ballancing with heavy parts. I will be using copper brake pipes since they don´t rust and they are easy to bent into shape.