The Jeep FC 150
This Jeep FC 150 needed som help with a apparently common rust issue on the rear right corner of the cabin. It is right below where the battery is situated, and this corner have a tendency to rust due to acid leakage from the battery.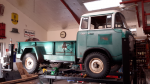 These ar some photos of the job being done, and the result came out very well.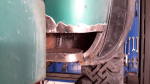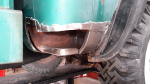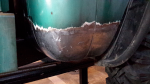 I do plan to create the tools to be able to reproduce this part in a bit larger quantity.