New tool arrival to the workshop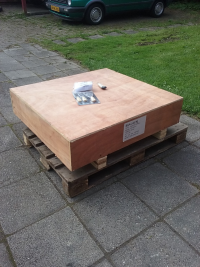 At last I got a English Wheel for the workshop and for a reasonable price. Yes, it's made in China, but I am pleasantly surprised by the quality and sturdiness of this wheel. It is delivered on a pallet and with a total weight of 100Kg, so its quite heavy to move around.
Assembly is easy and straight forward.
It have also been involved in some small project where I restored some fenders for a 1938 Fiat Topolino